How the position of your monitor affects your upper body
May 17, 2017 Katie
The number one cause of lower neck pain is monitor position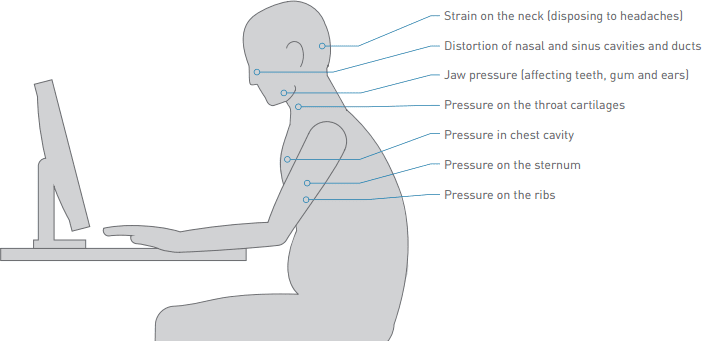 There are a few simple things that we can do to prevent the dull aches and pressure on your upper body.
Positioning your computer monitor correctly is an important part of arranging your computer workstation.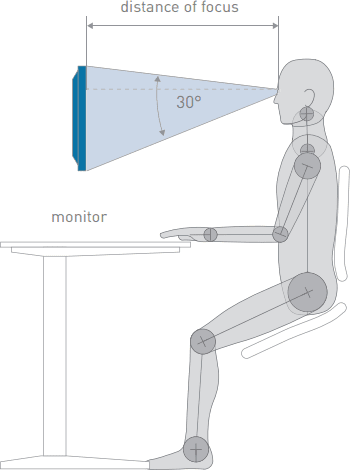 It is well established that the centre of a screen needs to be positioned at eye level. This allows the user to overcome neck and upper spine problems. It also addresses the critical distance between the human eye and the screen.
A computer monitor should sit directly in front of you at arms length with the top of the screen level with your eyes. A monitor arm offers the most ergonomic and efficient way to ensure your screen is always at the correct height and angle for you, allowing everyone with a different height or arm's length to adjust to an individual comfortable position.
A monitor arm system offers a unique and stylish range of adjustability and is capable of holding a range of devices. The innovative design of a monitor arm system allows the mount arm to fit effortlessly on your desk freeing up valuable desktop space and allowing it to be positioned in a variety of different heights between 170mm and 430mm.
Key features of a monitor arm solution
Offering a full range of adjustability and is capable of holding a range of devices.
Easy release VESA plate mechanism
Quick portrait to landscape change
Discreet in-built cable management
Low profile under desk solution compatible with sliding desk tops
Available in various colours
For more information, or to buy your Monitor Arm solution today, call us today on 01480 220314.