How to keep the office productive at Christmas
November 18, 2019 Patrick
It's the most wonderful time of the year
… when the workload is swelling and corporate is telling you to prepare for next year …
It's the most stressful time of the year.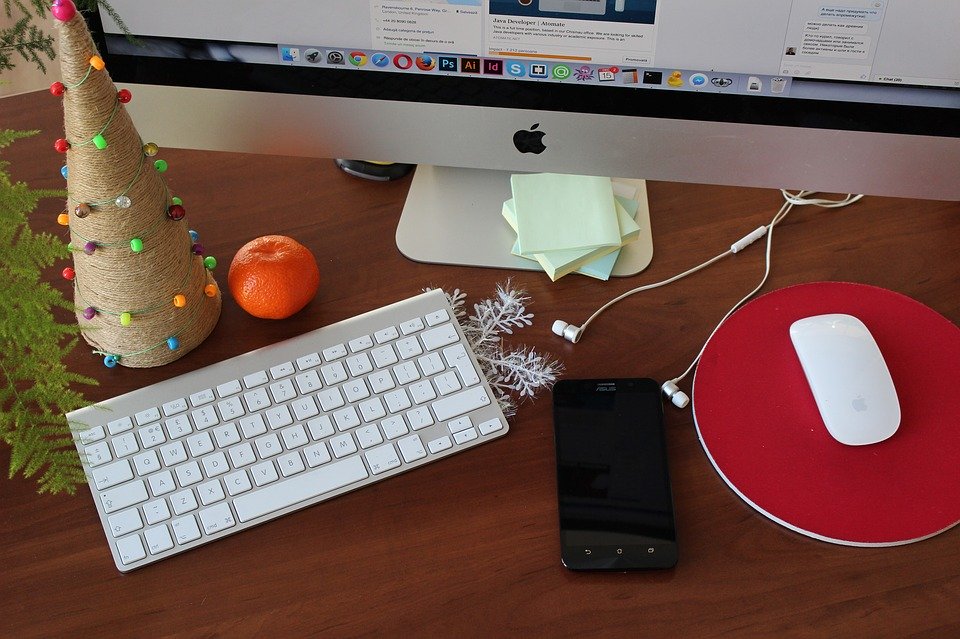 As Christmas time rears its merry head, office workers slowly become more tuneful. The office administrator is the first to suggest a new, ever more complex, Secret Santa present-giving system. The office grinch starts wearing the same Christmas jumper he has worn every year. Office advent calendars are bought (and finished) in time for December 1st.
It sounds wonderful, but any productivity or drive for sales can quickly dissolve away. Thankfully, there are a few things that can be done to help keep workers motivated leading up to Christmas.
A Competitive Environment
Introducing a competitive environment is always a sure-fire method to keeping employees engaged in their work. Making the competition office-wide so workers from every department remain motivated is important. This could include setting achievable targets and breaking down goals into weekly competitions. Within a period of the year where there's a different social event every week, it can be beneficial to bring in the goalposts.
If a competitive environment is already in place, raise the stakes. Prizes could include festive treats, a small cash prize, a free lunch – or if you are thinking big – a pre-paid social event such as bowling or go-karting. Making targets more visible and tangible can help boost productivity during the busiest time of the year.
Make Yourself Available
Managing time and workload is important for both workers and the manager. Christmas increases everyone's workload; it's easy to get over whelmed and overlook your duty of supporting colleagues. Organise your time between your own work and time for others. This could include giving feedback, re-allocating workload, and fuelling the team with drive and positivity.
Something to remember is: Always being available means never being fully available. Divide your time and centralise your focus, you'll be amazed at how much more productive the office becomes with a strong, fully involved leader
Being Productive Isn't Working Fast
Being productive is working intelligently and being able to complete manageable tasks. At a time where jobs and duties pile up, divvying out daily tasks is demanding. It requires organisation and willpower. Teach workers to identify the most important task for the day and request that they complete it at the very least. This ensures your workforce is moving in the right direction as well as providing them space to tick off smaller jobs or personal chores.
Daily Meetings
A brief sit-down or stand-up in the conference room can do wonders for team motivation. Get your department in the right gear for the day and make sure everyone is on the same page. 10 minutes in the morning every day can make all the difference to a month's productivity.
Meetings could include speaking in turn about daily tasks, creating action plans, regular updates or discussing how to overcome obstacles. Mix in a splash of inspiration and your team should be good to go.
Plan the Fun
Christmas decorations, Christmas present giving, and an annual Christmas party are, in most offices, mandatory. A time-honoured tradition, they are events that help build a sense of community and team spirit. However, very quickly can these events get out of hand.
Allocating a dedicated team to arrange the festive events for the rest of the company is a popular solution. This ensures time for productive working and fun is divided. It also ensures those with an exceptional workload are not being distracted by their colleagues enjoying festivities.
The office needs to be a place workers are happy to go to every day. Otherwise they will not be satisfied, will see an increase in absenteeism, and will not perform to their full potential. Decorations play an important role in the office aesthetic and community spirit. Present giving is also a great way of celebrating friendships. So too is the Christmas party, a way of saying thank you for the past year.
Organising events and allocating workloads during the festive period is vital. Notice boards and dry wipe boards are a popular, versatile solution. At Desk Accessories Direct we have the brand new collection of Gentoo Display Boards. They can be used as a temporary information point for festive activities as well as conferences, time planners and calendars. These include both mobile and wall-mounted display boards, useful for a range of office environments.
The festive period, stretching from November to December, is about goodwill and celebration. These values can also be brought forth into businesses to help boost productivity and results. Employing these tips and tricks will prevent the thought of Santa from sapping away motivation in the workforce.

Put your business on the front-foot for next year by having a successful and productive company this Christmas.